Whether it's your boyfriend, husband, fiancée or dog, you deserve the best and only THE best! Wear your heart on your chest with this cheeky cute Juicy Couture top! 
Released in 2004, this drop came with the accompanying bags that bore the same slogan. Wear it with a shoulder bag and flared leggings for the perfect coffee run.
Condition: Good
- Letters have hairline cracks
- Small mark on the front, but it's not noticeable from afar
Size: M
- Can fit oversized on an XS and S, fits true to size on an M
- Can also fit an S with big boobs
- Model wears a size M
Measurements: 
Shoulders - 12 in / 30.5 cm
Bust - 16 in / 40.6 cm
Sleeves - 26.3 in / 66.7 cm
Length - 22 in / 55.9 cm
Regular price
$94.00 USD
Sale price
$85.00 USD
Unit price
per
Sale
Sold out
Share
Sizing & Condition
View full details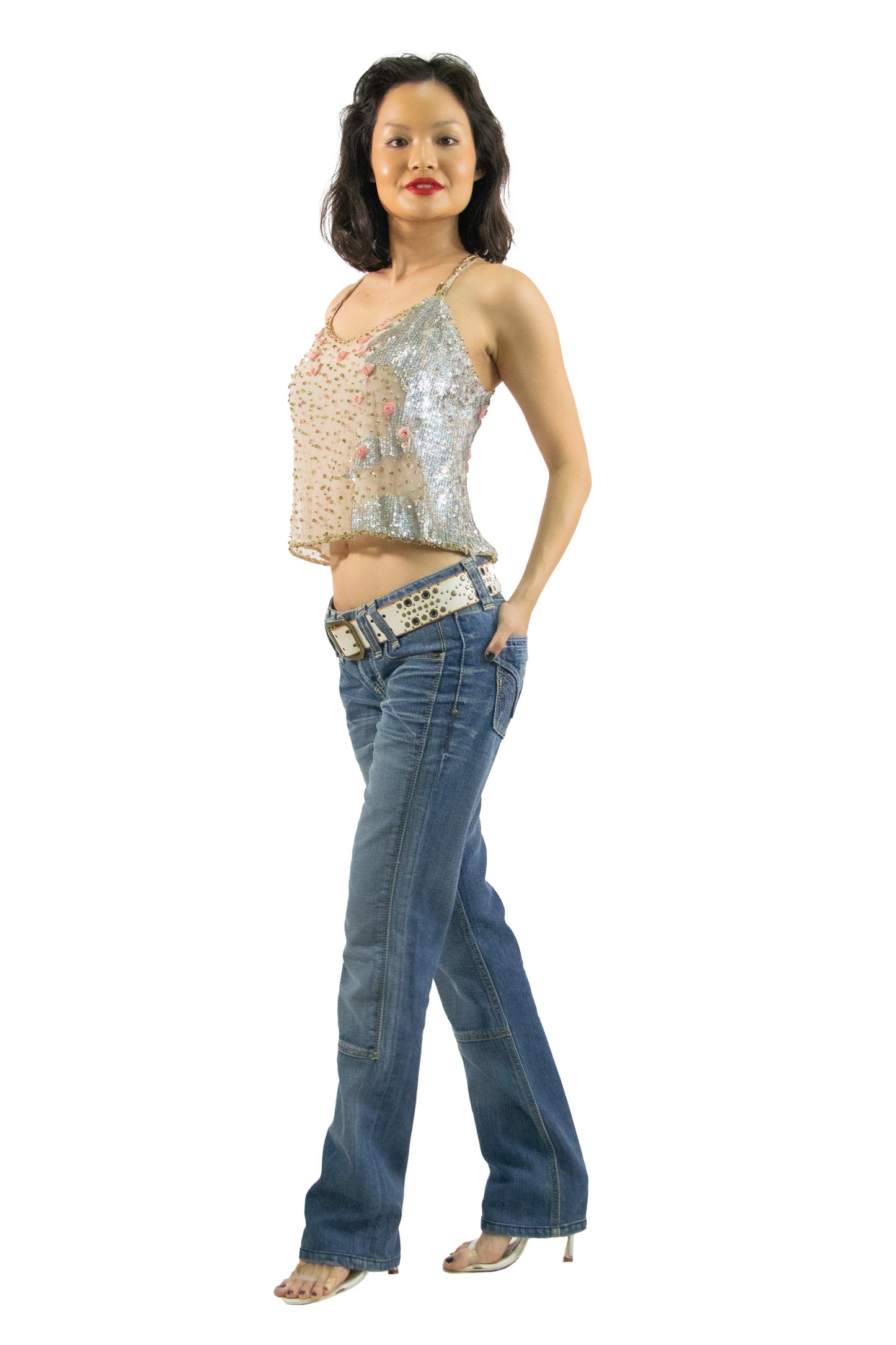 Sizing
Please note that sizing is not consistent with modern sizing in regards to some vintage garments. Sizing differs across all brands and precise measurements are taken in both centimeters and inches to give you an accurate estimate of how the garment will fit you. 
Some garments have international sizing and the closest equivalent is given to ensure that the fit will be correct for you. 
Multiply the measurements by 2 as it will help you to get the closest fit possible! 
Check out what's hot right now